CECO Homepage Redesign
A homepage mockup created during the redesign of CECO Environmental's website redesign.
March, 2016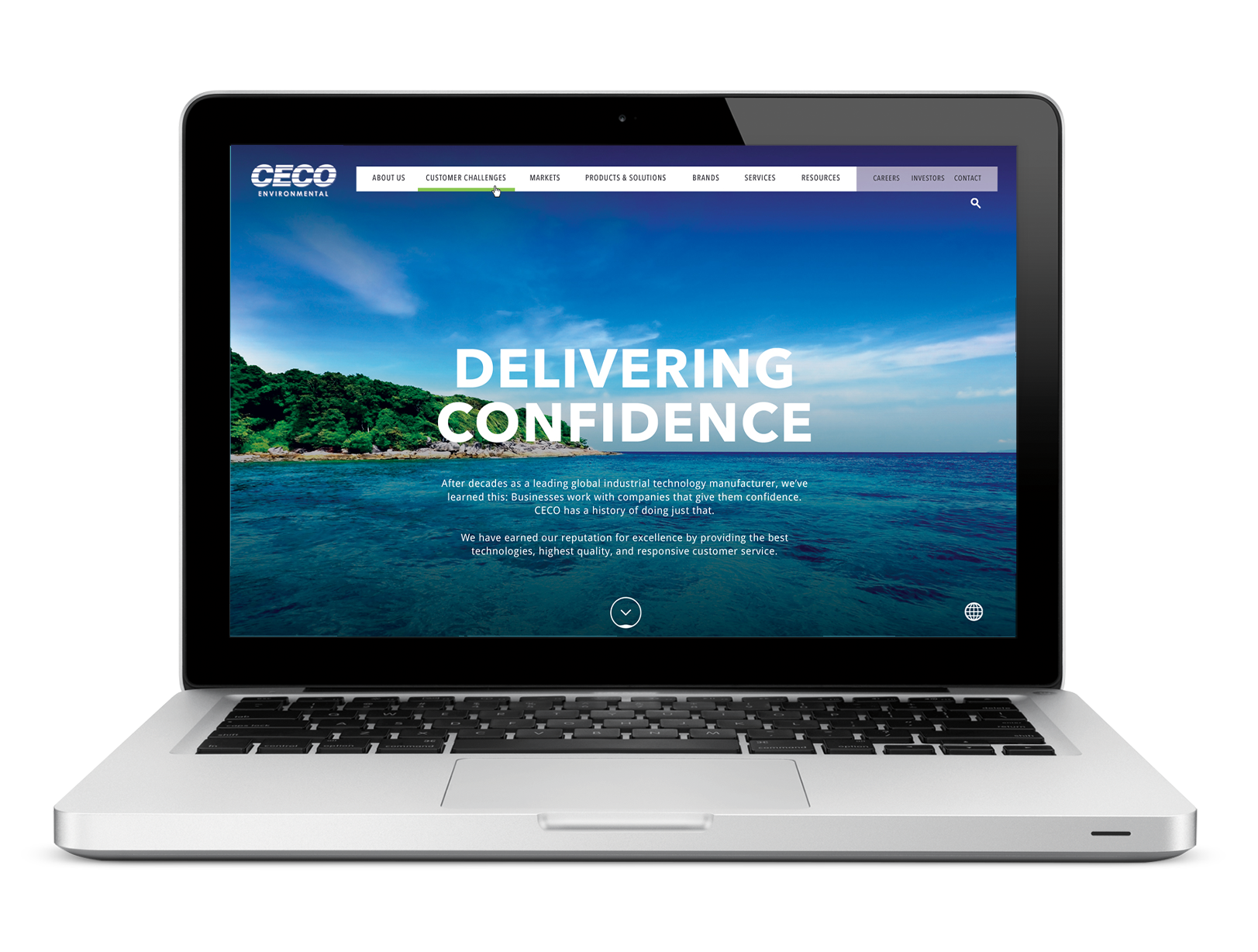 The goal of this redesign was to create a sophisticated, easily navigated website for a wide range of buyers. The CECO Environmental brand encompasses more than a dozen smaller brands, each with their own brands, websites and products. As a global company, the website also needed to be translated into several languages. To allow for these features, the design included a simplified, fixed navigation and several easily identifiable icons for search, language translation and navigational.