Hand-printed Halftones
A collection of hand-printed CMYK halftone images.
July, 2012
The process of CMYK halftone printing revolves around grids, rotation, and knowing how to deconstruct colors and recreate them using only cyan, magenta, yellow, and black. Using a light table, four sharpie markers, and some printed grids, I created my own method of printing CMYK halftone images. These "prints" are one of a kind, and the products of many hours of work.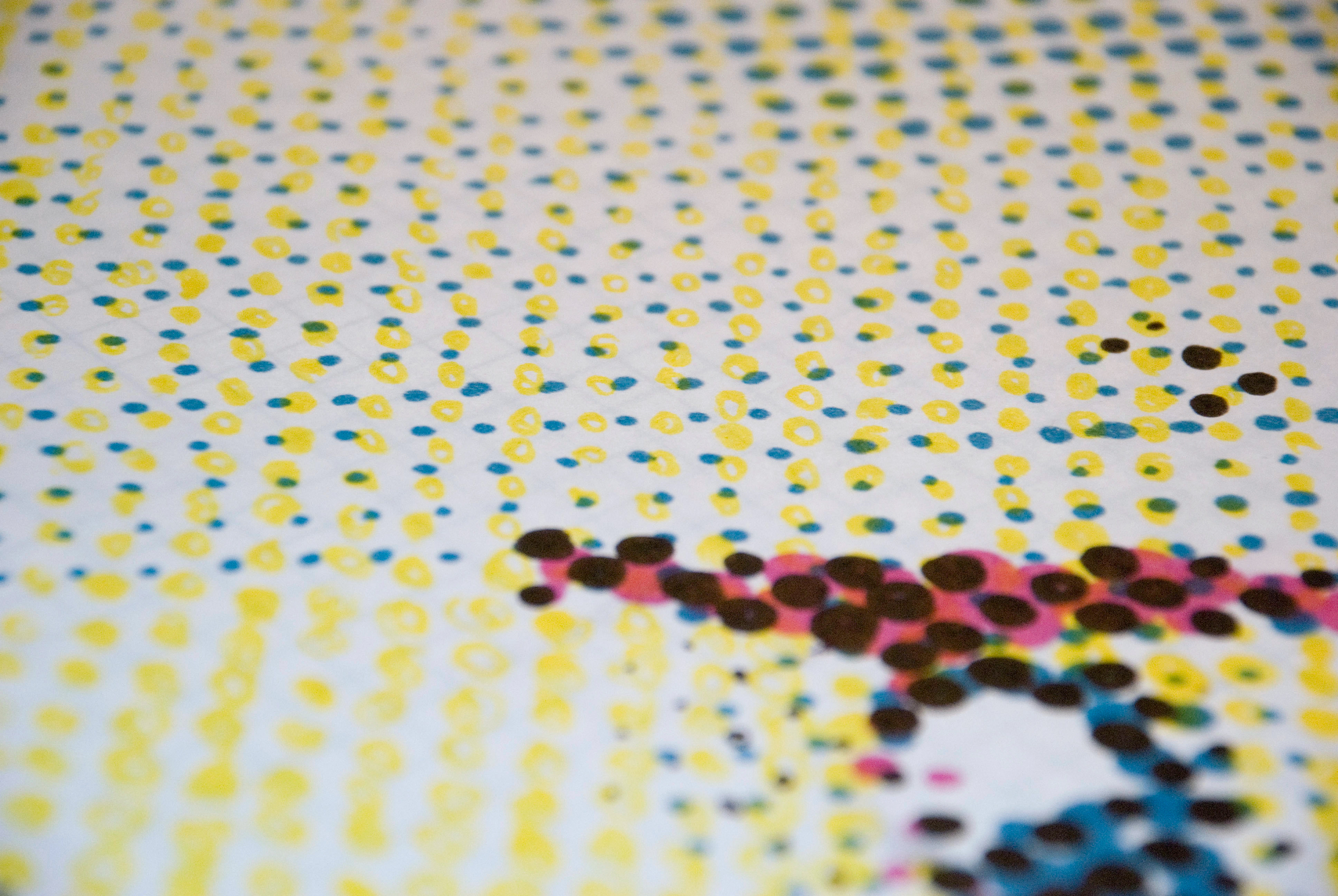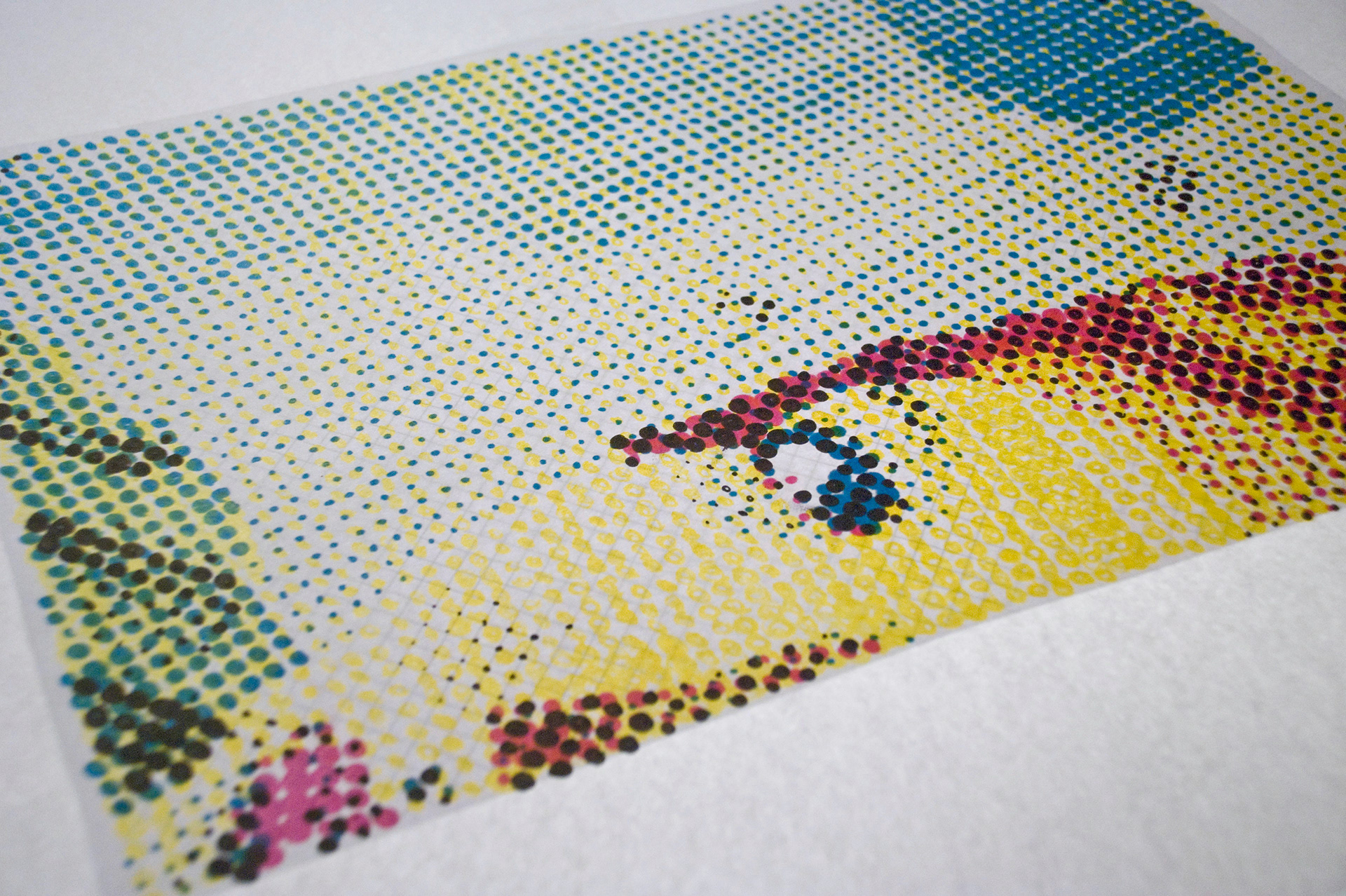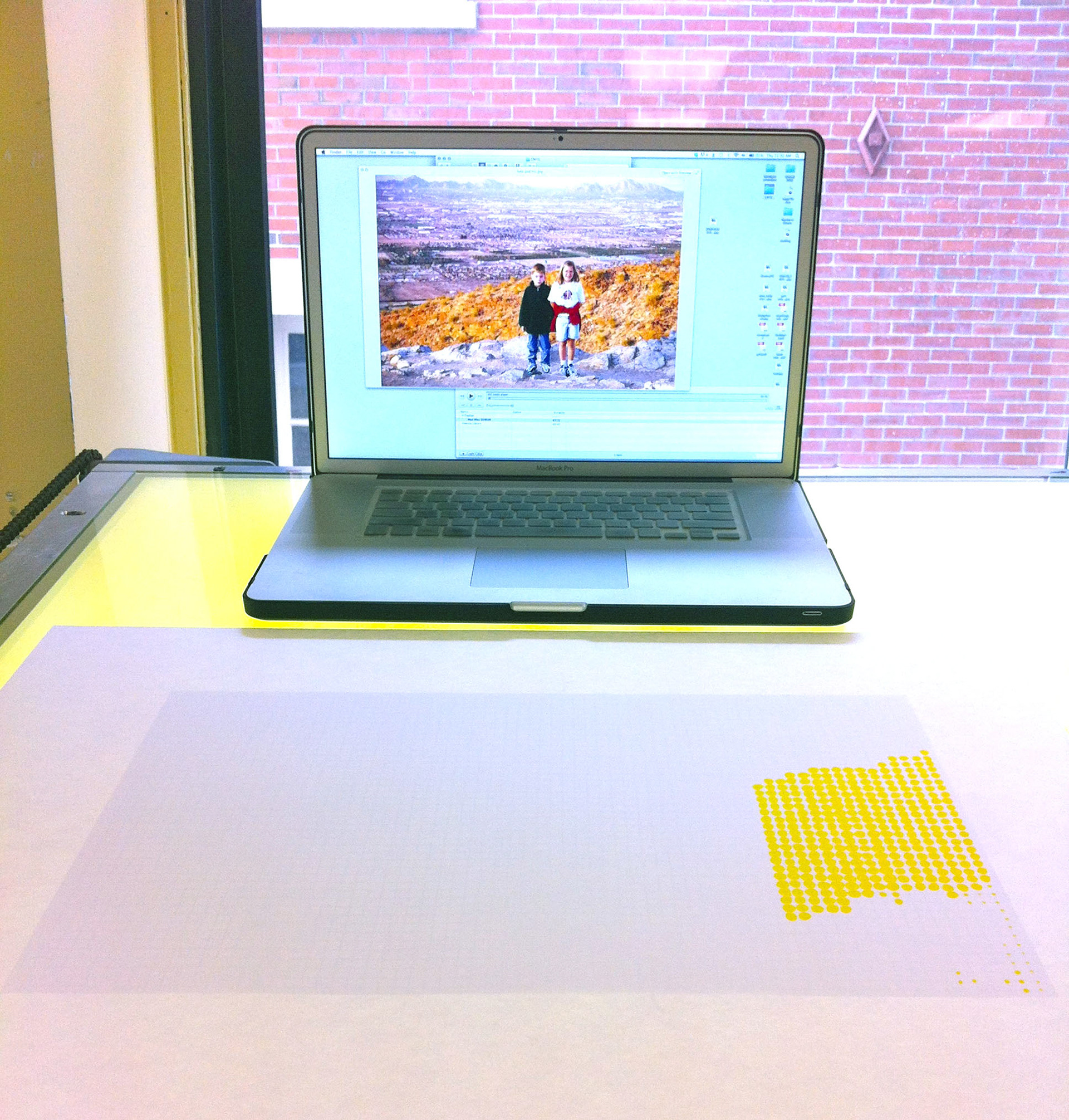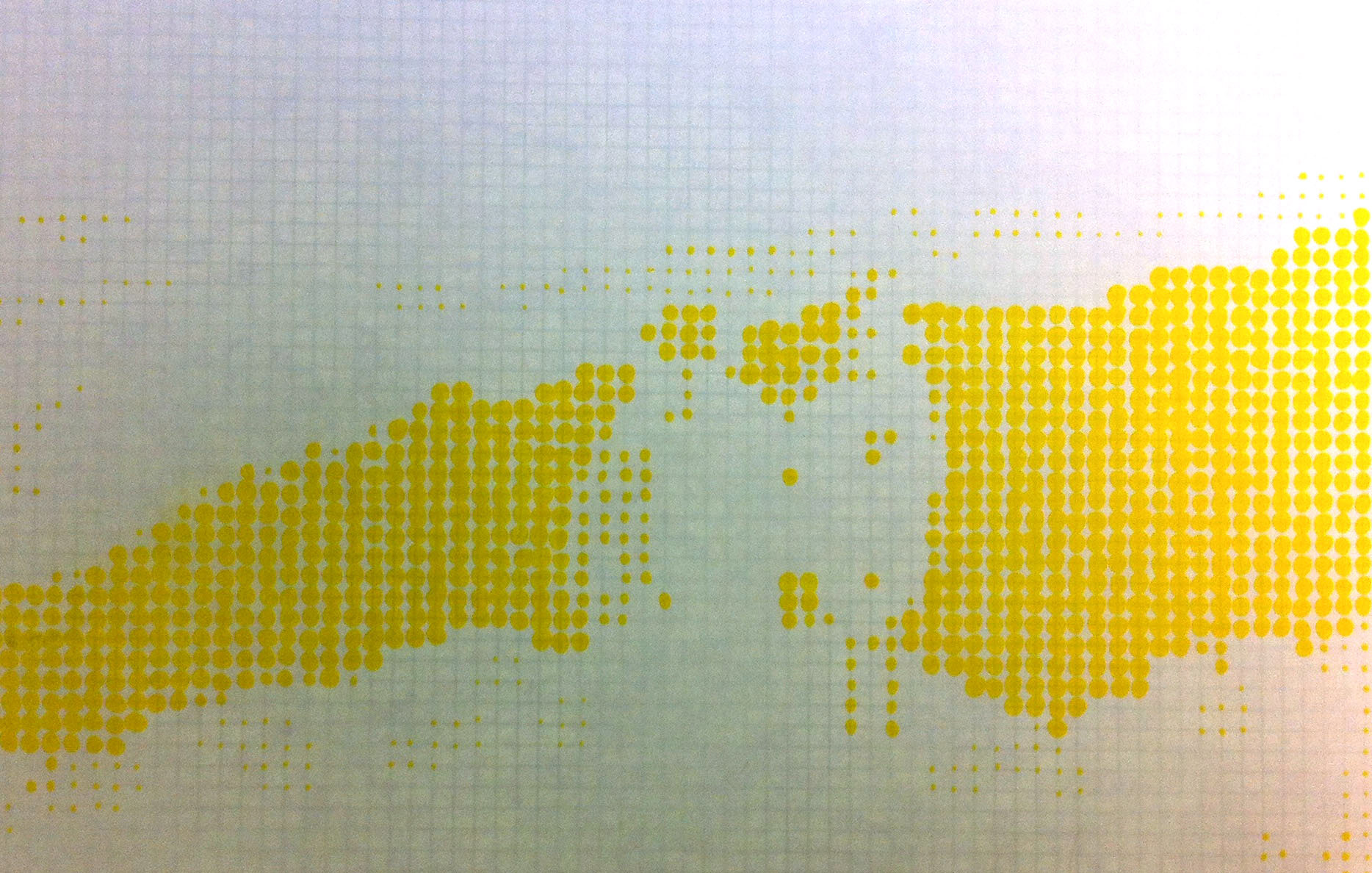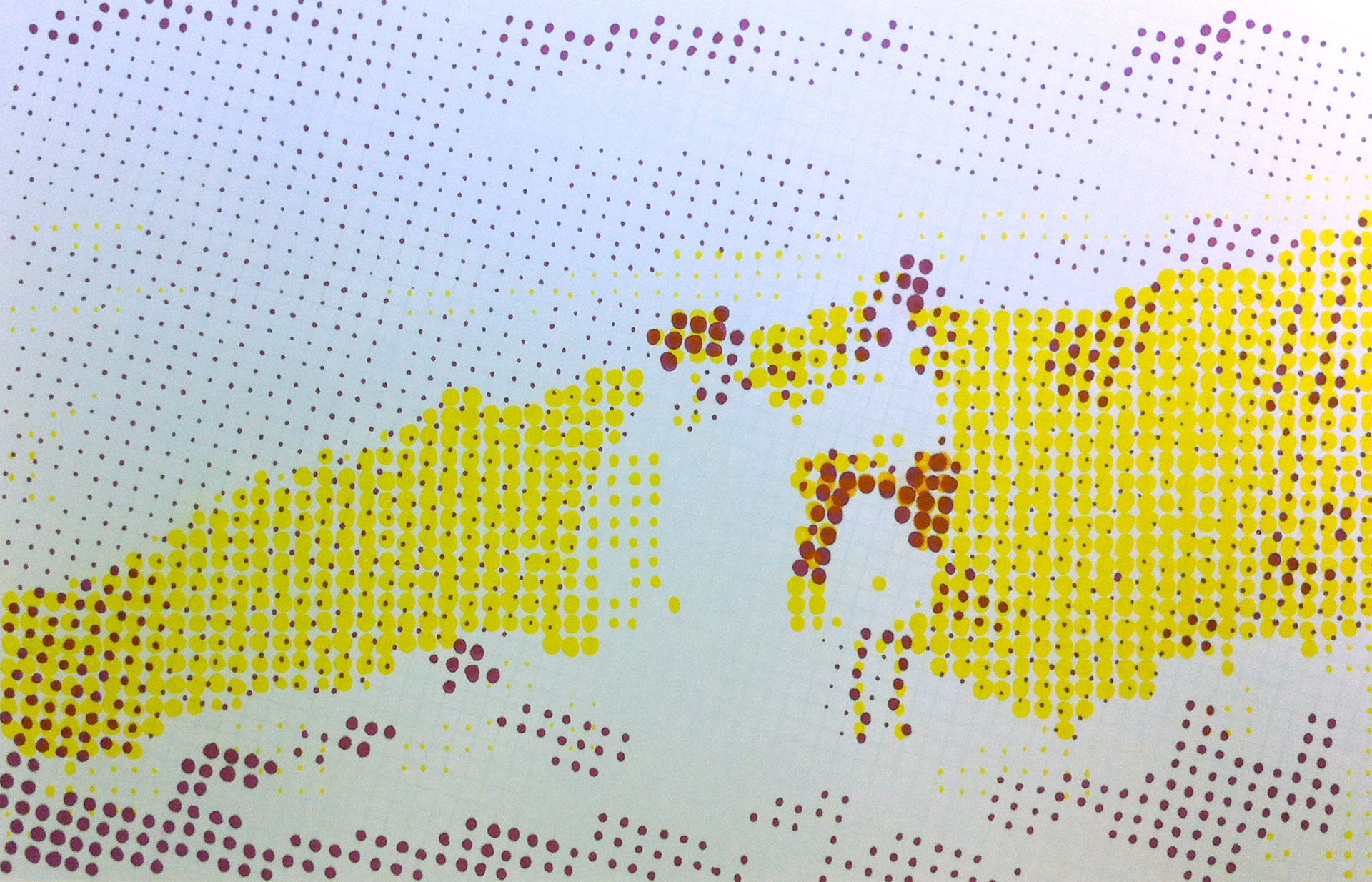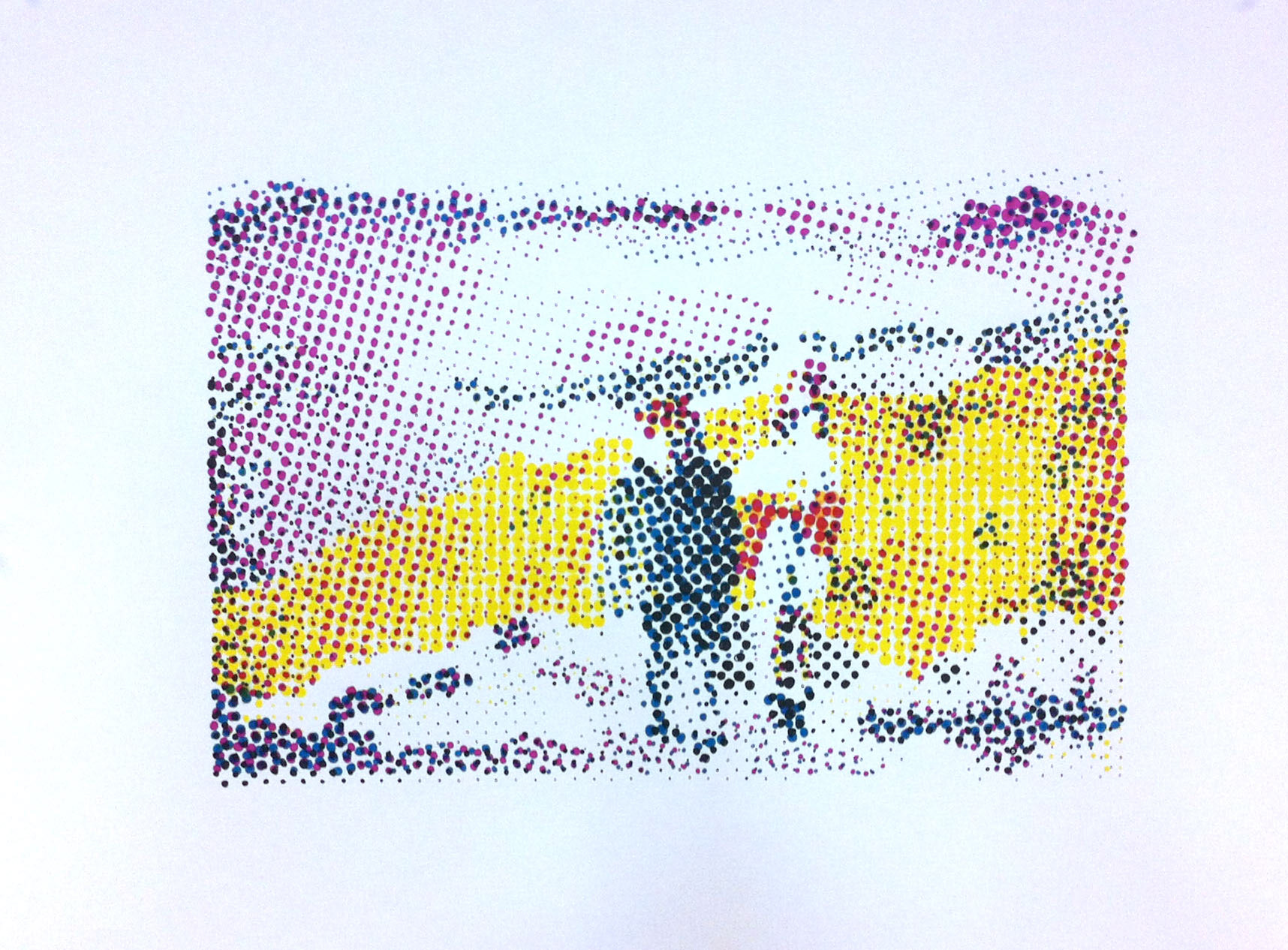 The further away you get from the image, the clearer it becomes.