Progressive Laboratories Catalog
This is a catalog that I created for Progressive Laboratories, a nutritional supplement manufacturing company.
October, 2014

Progressive Laboratories is a manufacturing company that provides nutritional supplements to health care professionals and their patients. The company needed a catalog to showcase their 300+ dietary supplements, vitamins, and health related products. My main goal was to create a catalog that elaborated the design of their recent rebrand, showcase their new label design, and create a system that would ensure correct information on launch day for all of the products.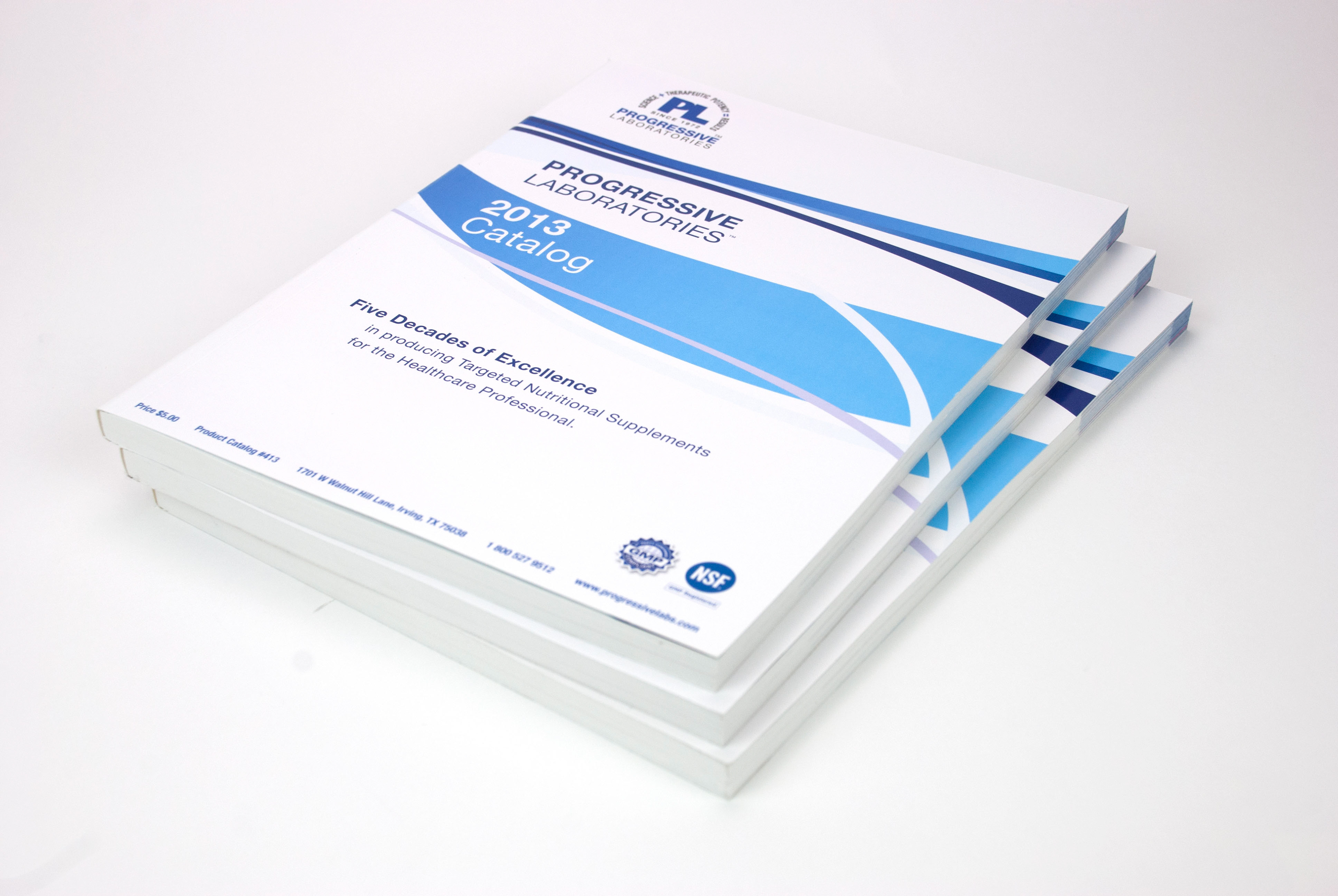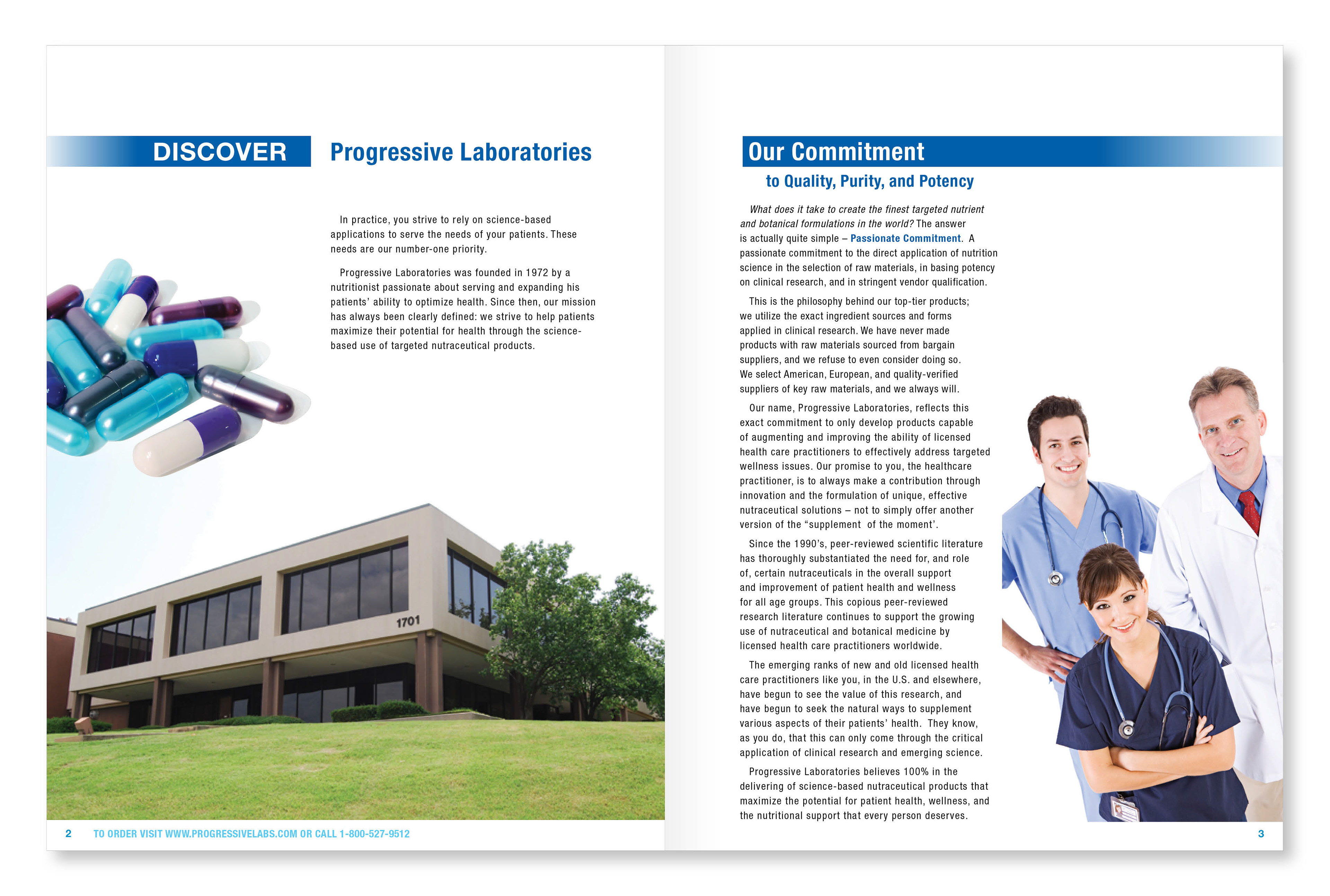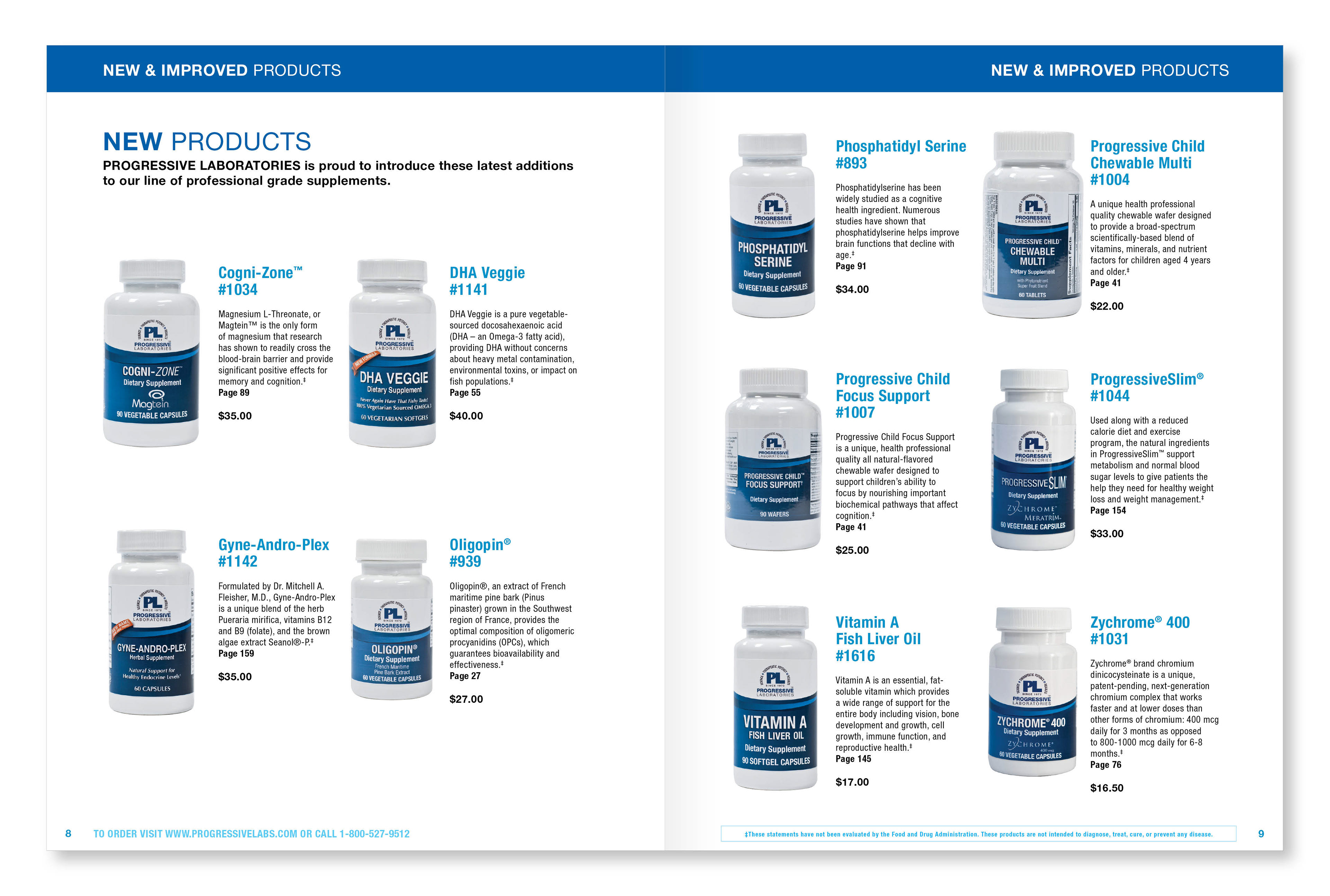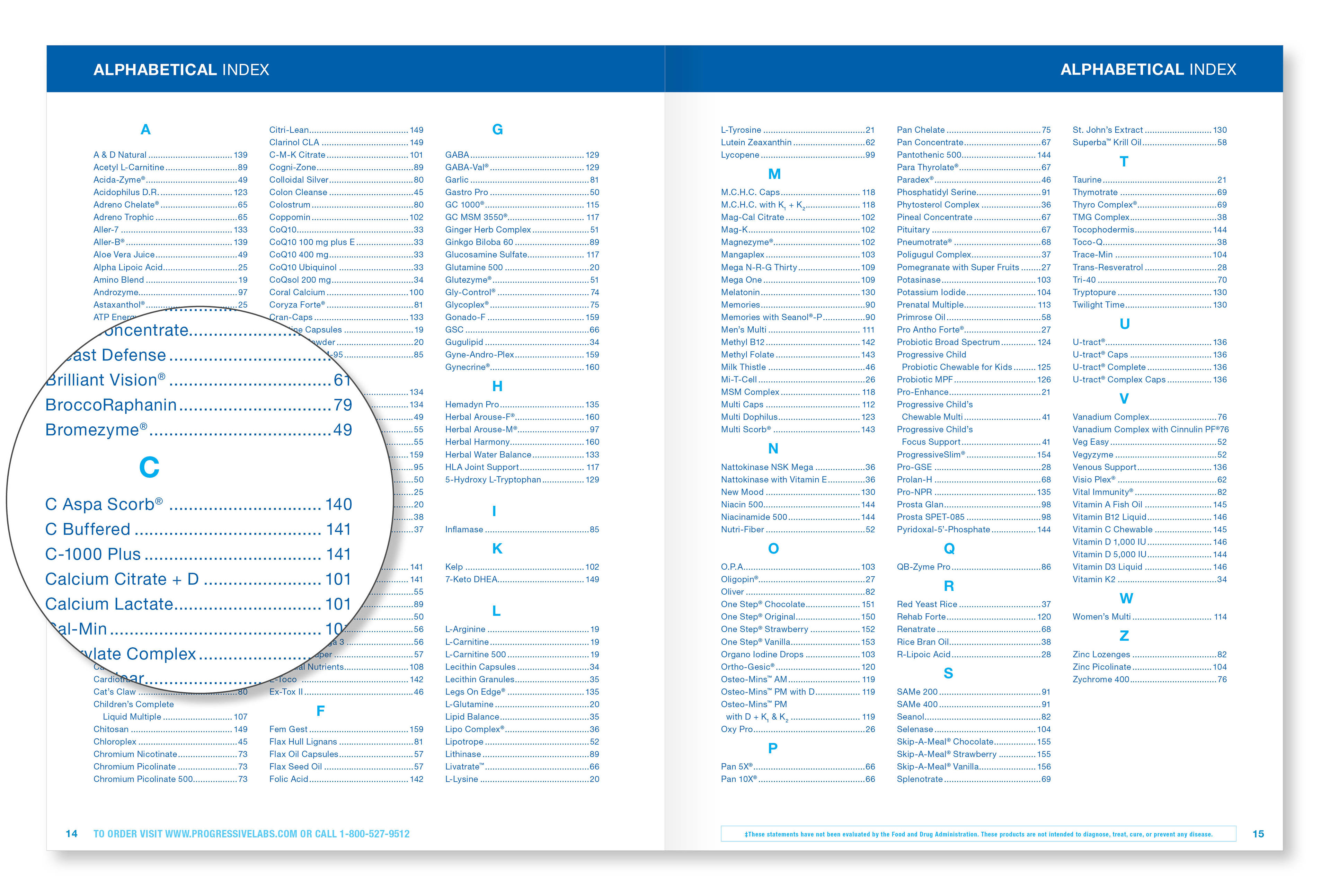 To ensure that the information would be correct the day that the catalog went to press, I chose to use data merge. This method gave me the ability to link in all of the supplement fact files and bottle images from the company's active database - this meant that whenever something was changed, it would update in the catalog file. The data merge document was set up in the format illustrated below.