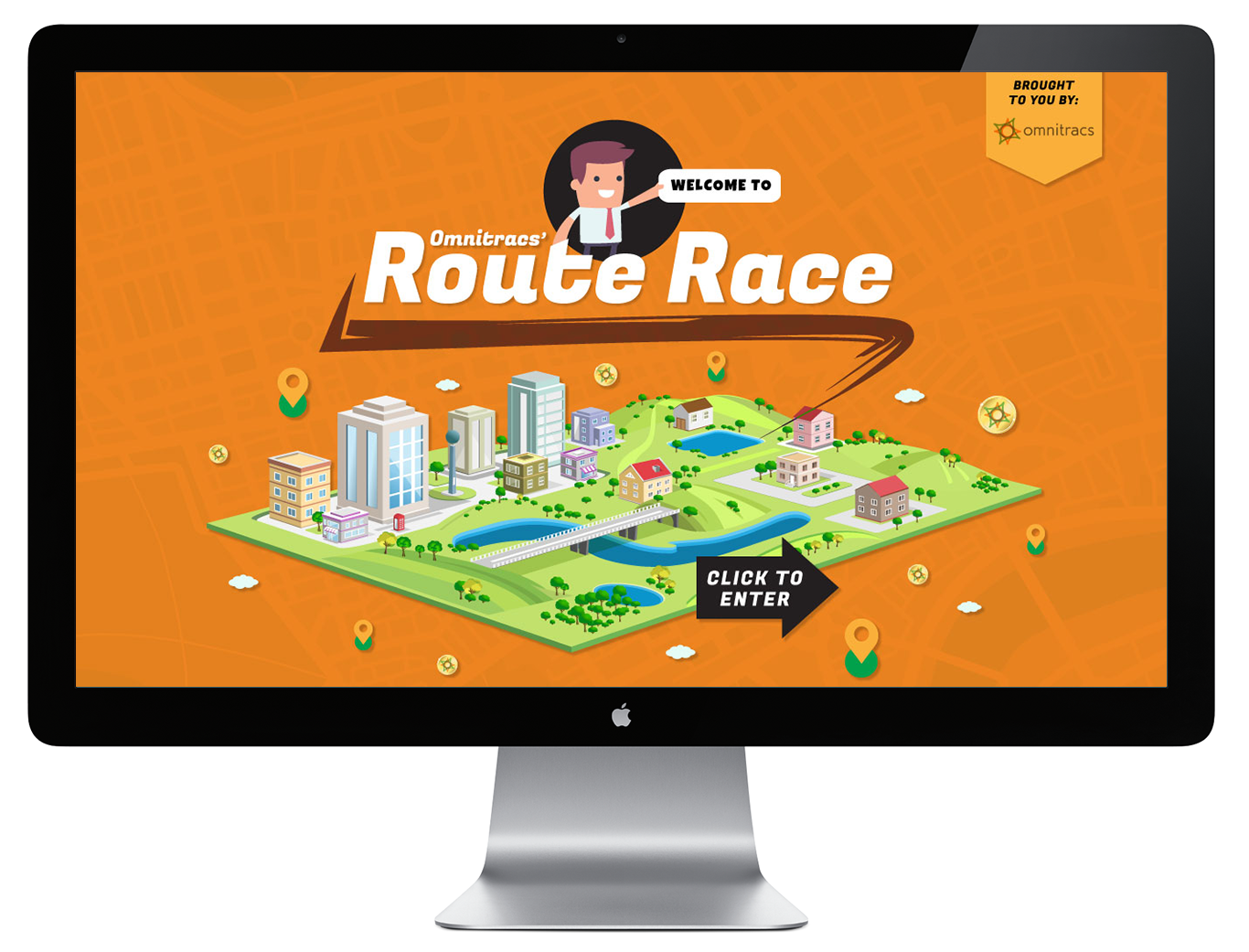 Route Race is a promotional tool for a routing product. The goal was to create a fun, engaging experience for participants at a trade show booth. The game asks players to find the best path to make a series of deliveries in a set amount of time. After each attempt, the player is shown the most efficient route and how close they came to matching it. The reveal shows the player how a routing software could help manage their fleet by calculating the most efficient route for them - factoring in traffic and road conditions and making their jobs easier. 

The development of this game required an extensive amount of user experience design. Every pop up message, in-game notification, and introduction screen had to be carefully planned. Additionally, to ensure that there was only one correct path through each map, every possible path had to be configured and calculated. This took careful planning and hours of pre-testing before the game entered development.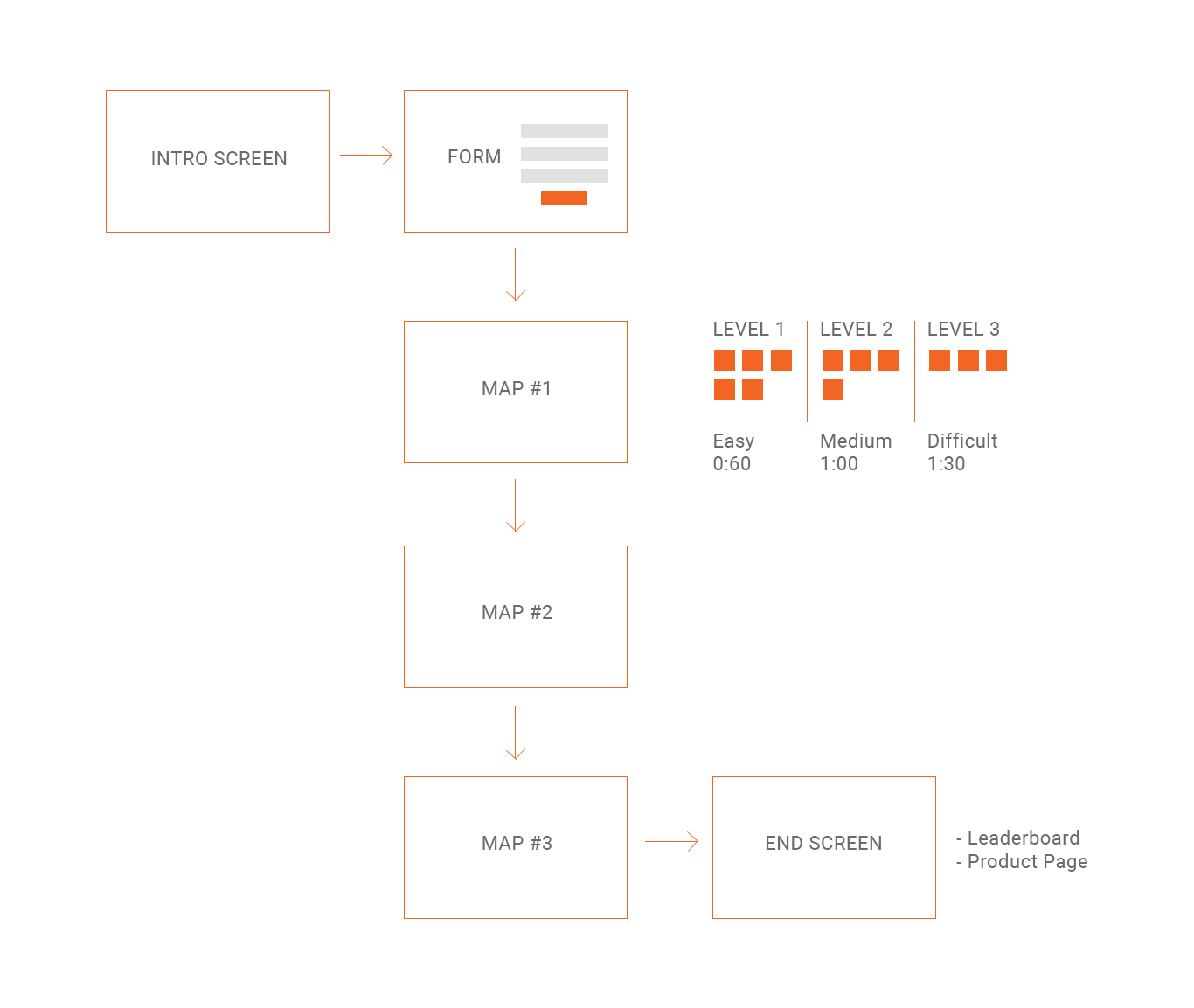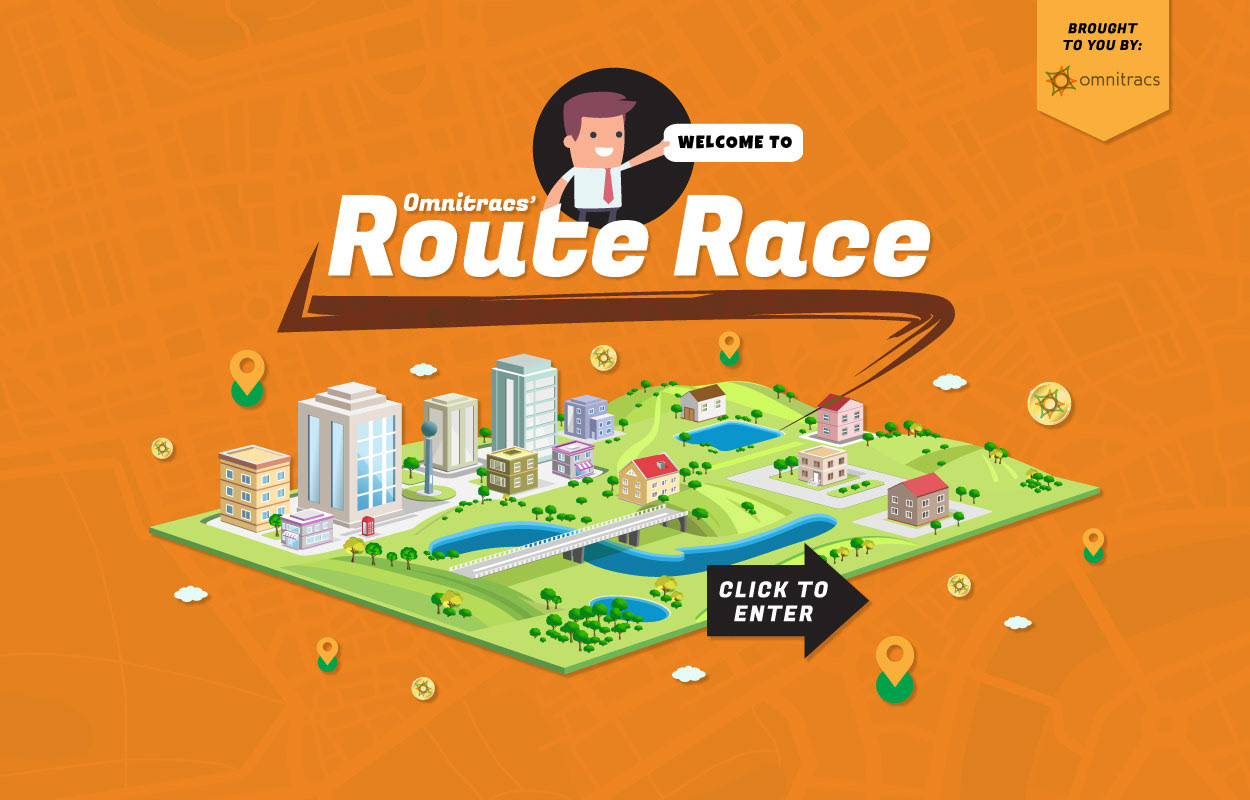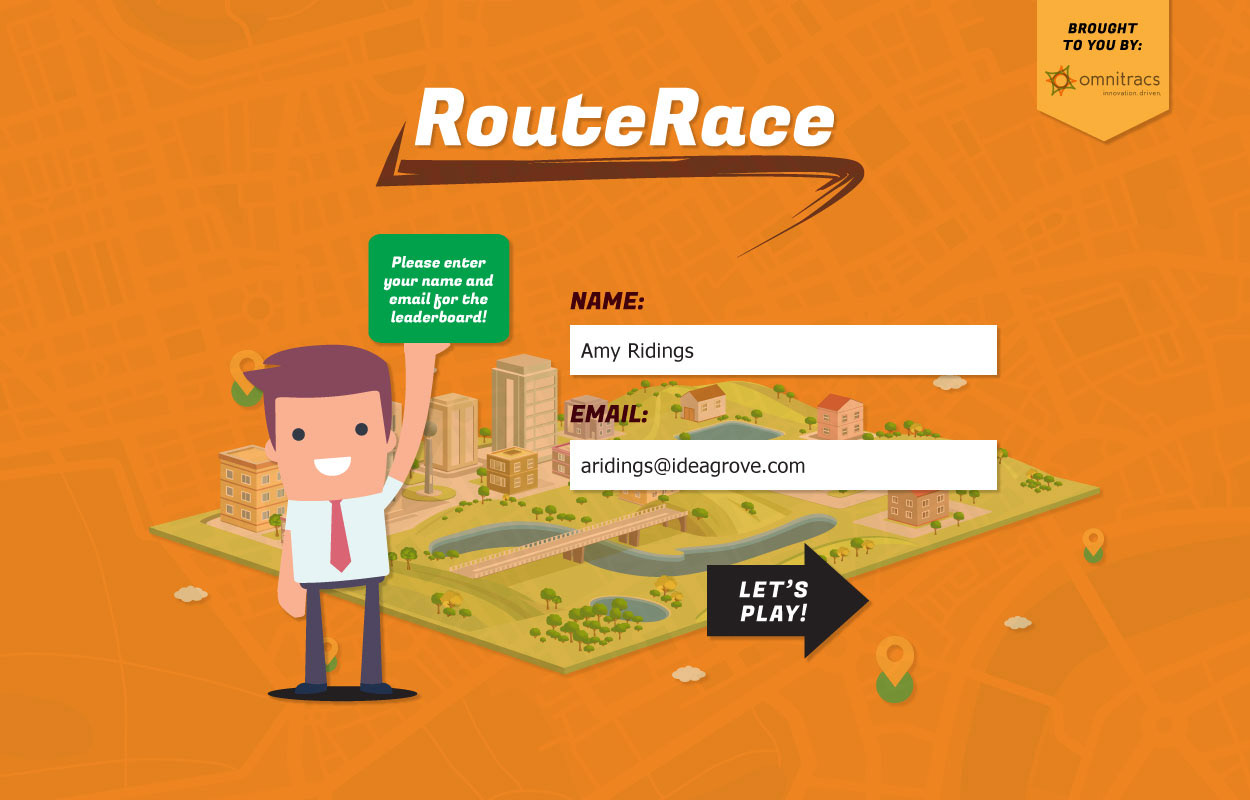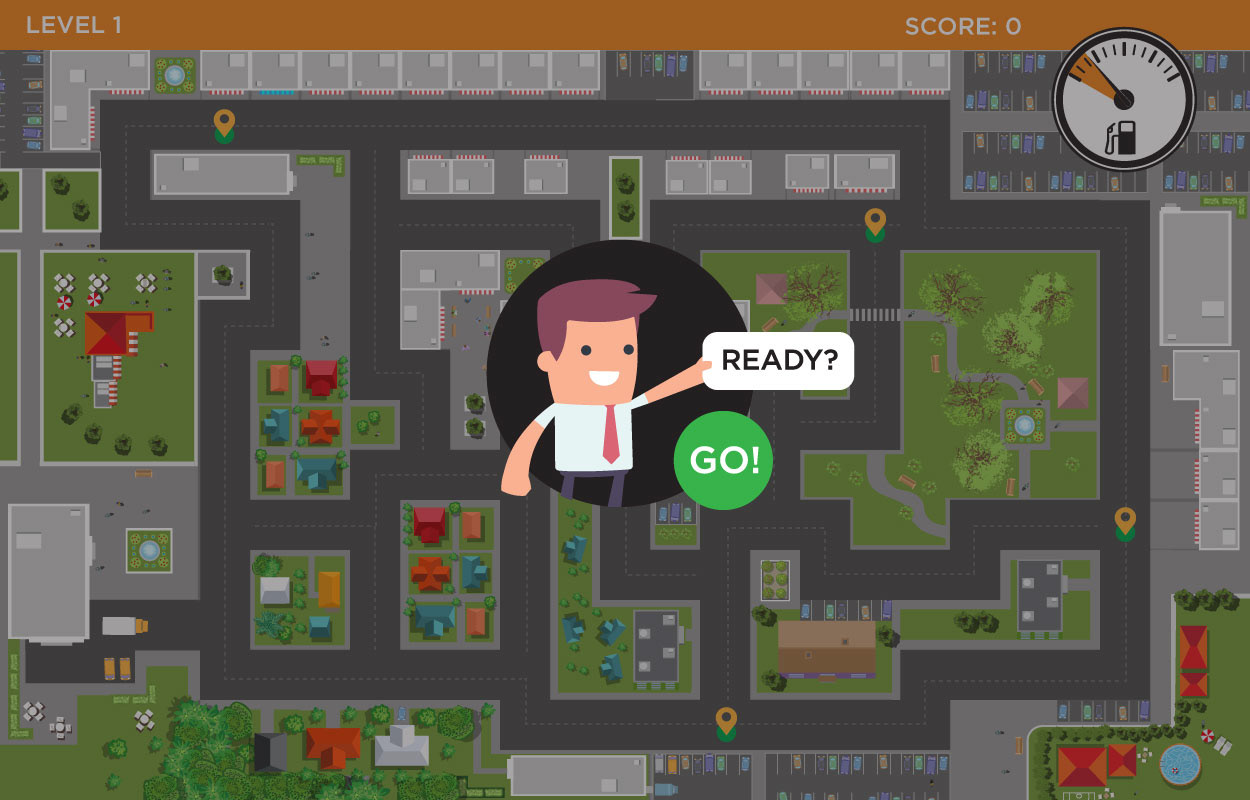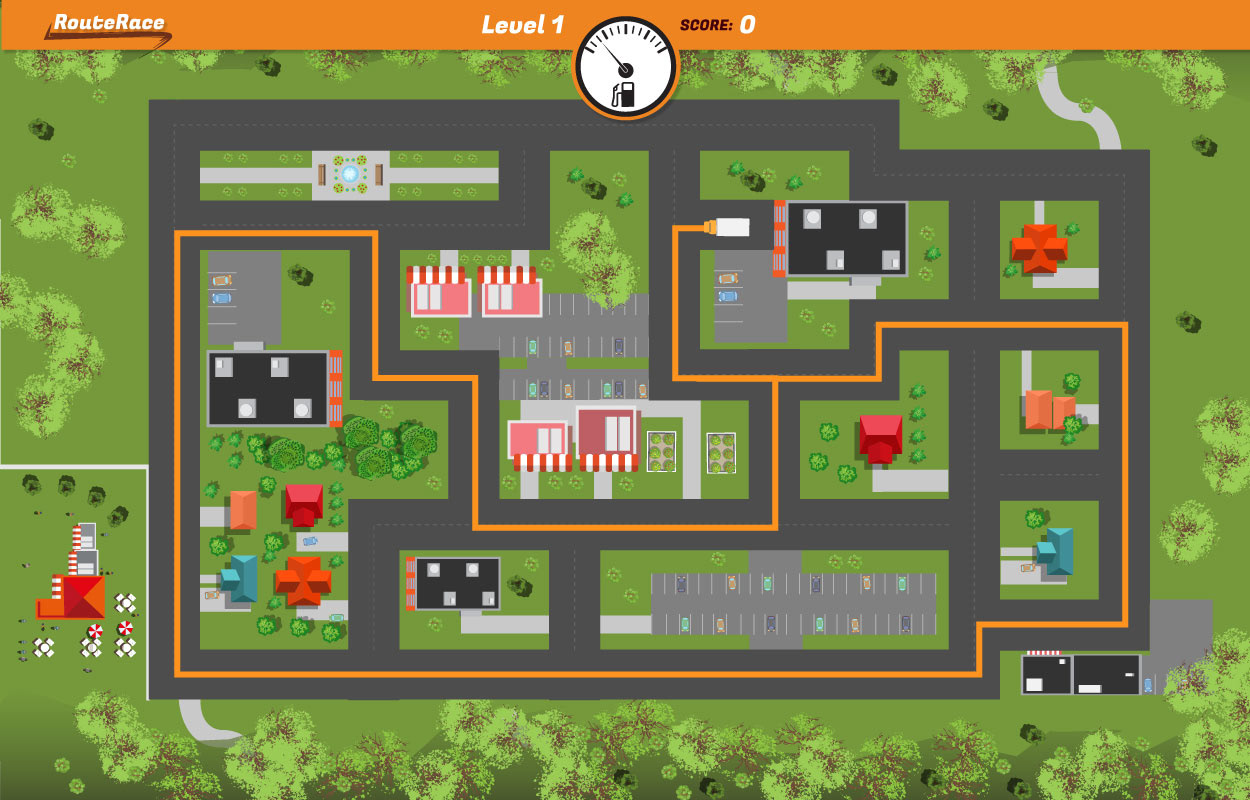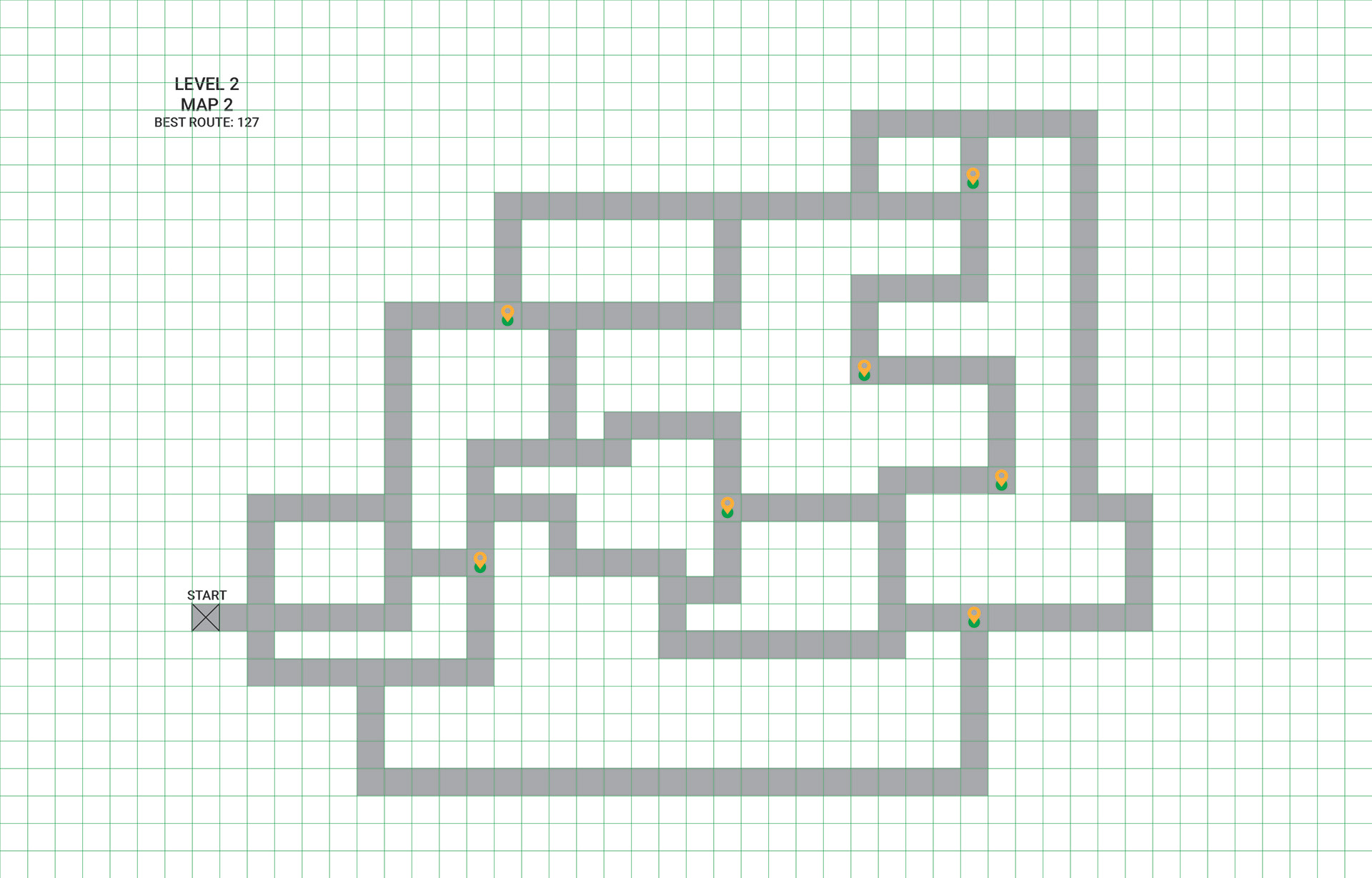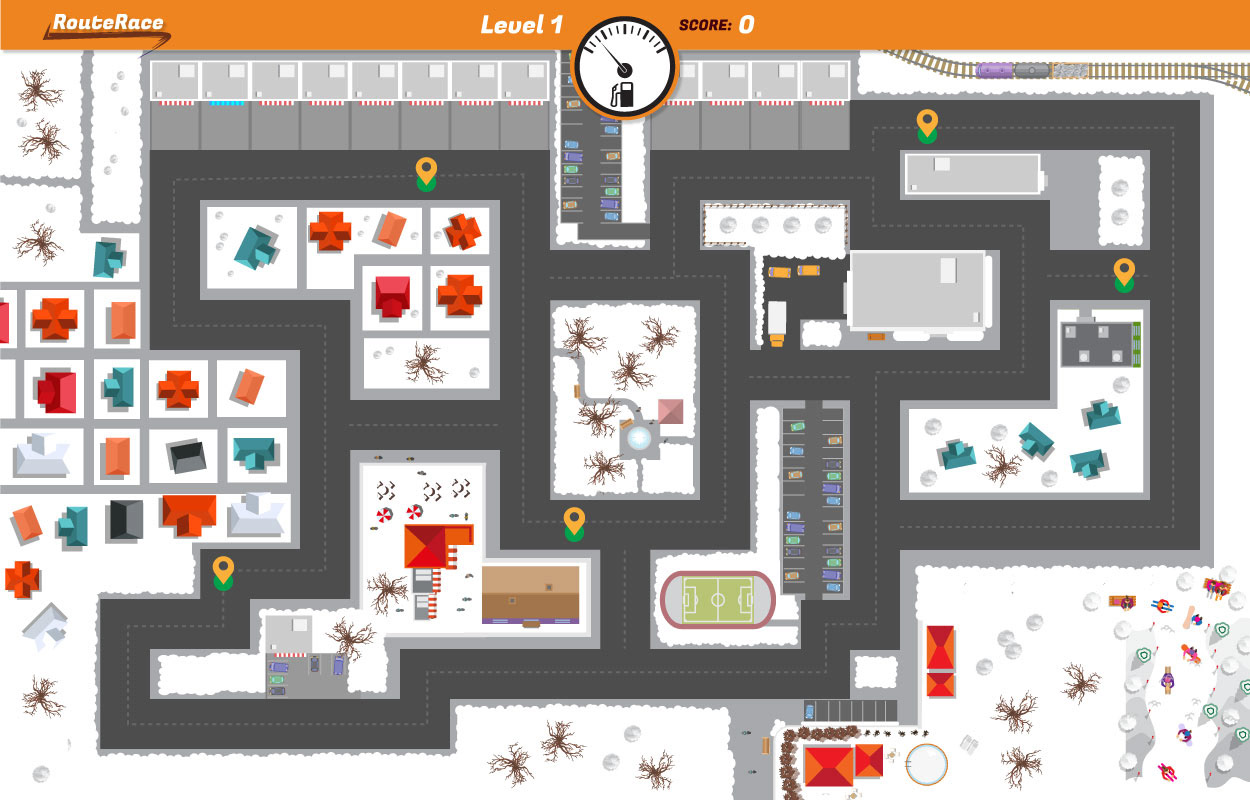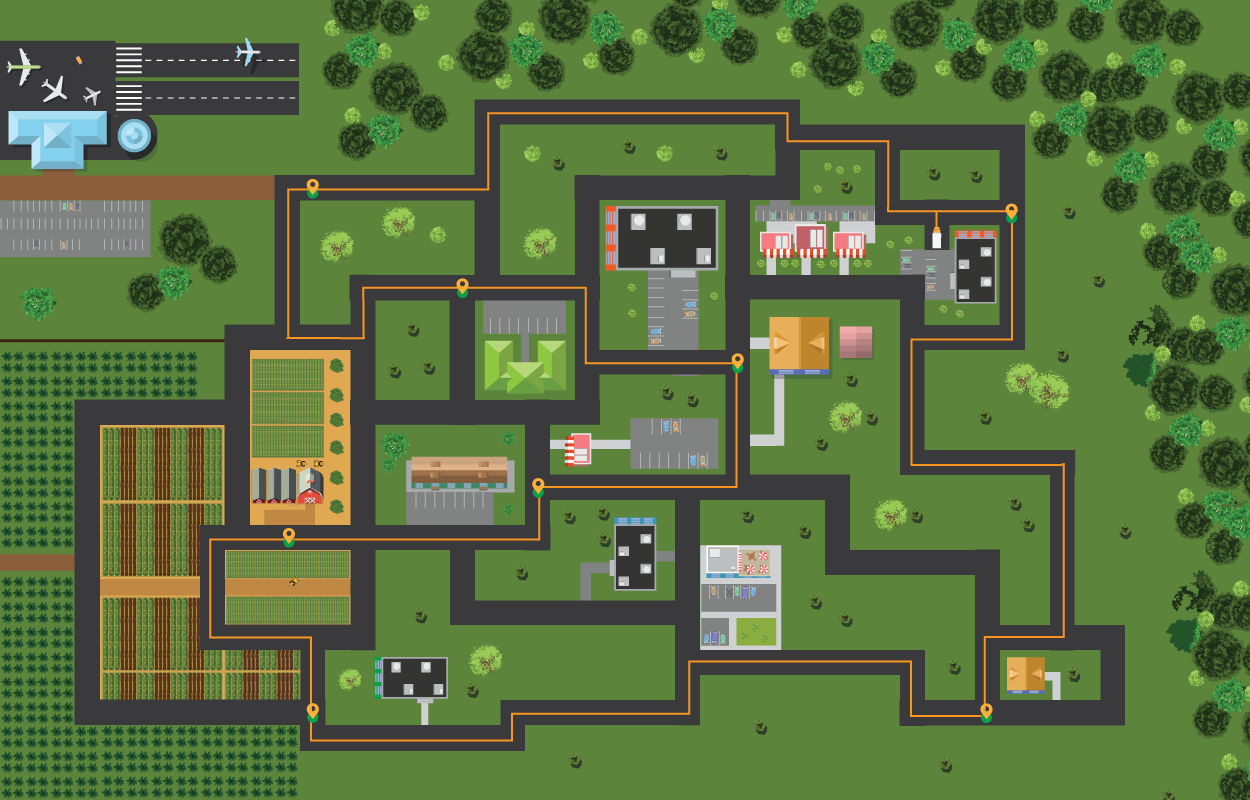 To create the maps and illustrations, stock imagery was carefully chosen and compiled to create a series of new environments that fit into the same grid. This allowed us to create a series of engaging visuals on a tight timeline and budget.