Typography Poster
A large, 36" x 50" printed poster about typographic terms and elements.
July, 2012
This poster was created and refined over a semester of Mark Laughlin's Typography II class. The assignment was to create a large scale printed poster that demonstrated numerous typographical elements and terms.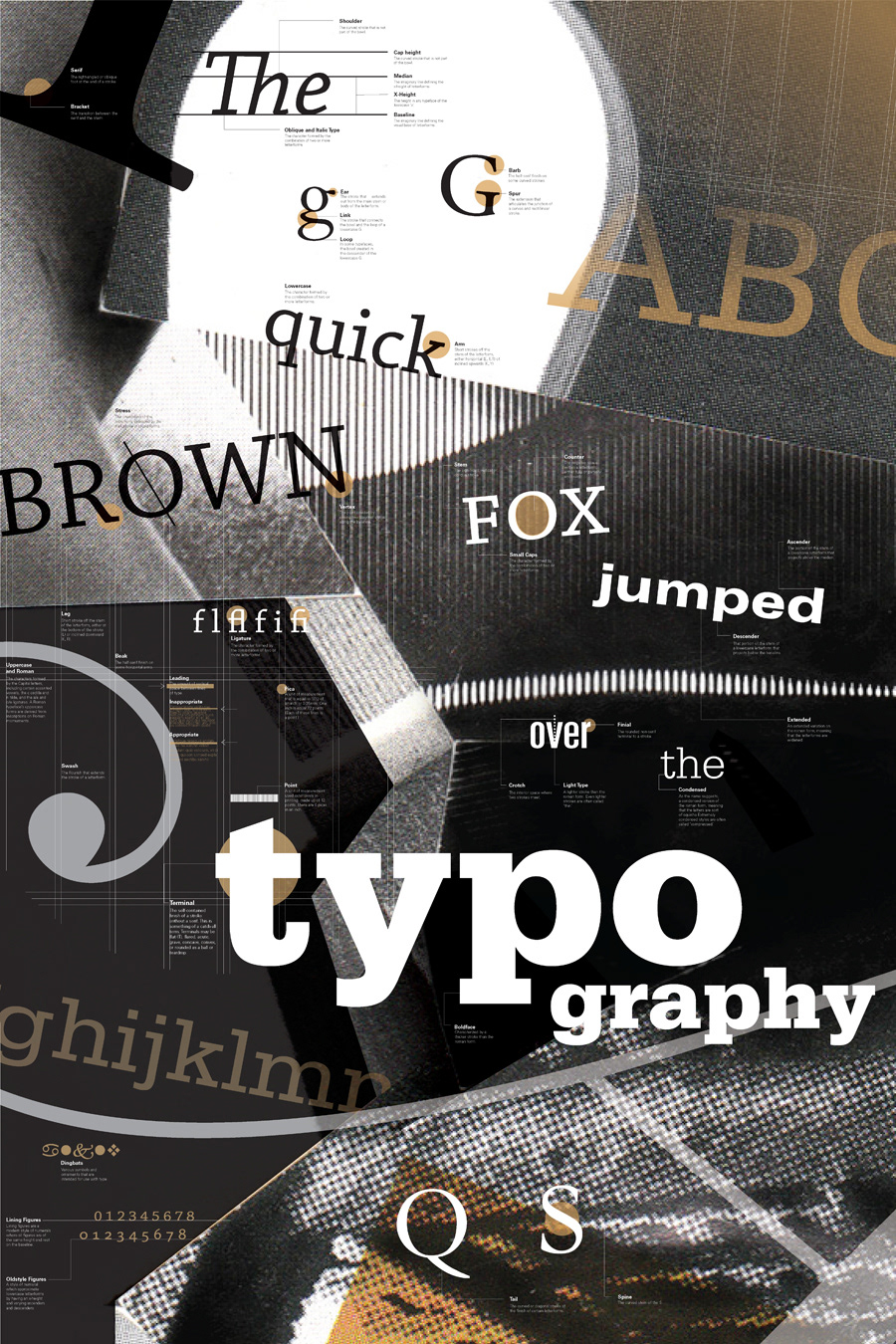 To show the lengthy process that went into designing this poster, I created a small process book of all its stages.